Customer: Mitre 10 / Riviera Hardware Holdings Ltd
Country: New Zealand
Sector: DIY
Solution: 4 color labels for in-store efficiency and highest brand consistency

Riviera Hardware Holdings Ltd, trading as Mitre 10 Mega Albany, New Lynn, Silverdale & Warkworth & Mitre 10 Whangaparaoa, was established in 2009 with its first store. Riviera Hardware now consists of five Mitre 10 stores, Riviera Prenail - a Frame & Truss Manufacturing plant and five Columbus Coffee cafes as well as Riviera Imports and the Riviera Distribution Centre.
The company employs over 700 team members and is one of New Zealand's fastest growing independent retail operations.
The largest-ever installation
Pricer's exclusive partner in New Zealand, NZESL, joined forces with Riviera Hardware Holdings Ltd and the DIY chain Mitre 10 to deliver the largest-ever installation of the new four-color electronic shelf labels (ESL) to Mitre 10 Mega Silverdale.

The 11,300 square meter store, with over 45,000 items in stock, features a state-of-the-art treehouse playground and offers a range of services including click and collect, key cutting, and paint tinting.
Four-color electronic shelf labels
One of the key features in the newly inaugurated do-it-yourself Mitre 10 store in Silverdale, New Zealand, is the four-color electronic shelf labels – with the retailer's own orange as a value-adding 5th color for exclusive brand consistency.

In 2021 the customer introduced the Pricer shelf-edge labels into their flagship Albany store. Thus, moving to the next generation four-color labels was a natural choice when the new store of the future concept in Silverdale was planned. 
"We challenged NZESL to provide the most up-to-date technology. In particular, we were aware of the introduction of yellow to the labels, which could help create our brand color of orange. With this new technology, we can now align the labels with our promotional brand identities". says Cam Caithness, owner Riviera Hardware Holdings Ltd.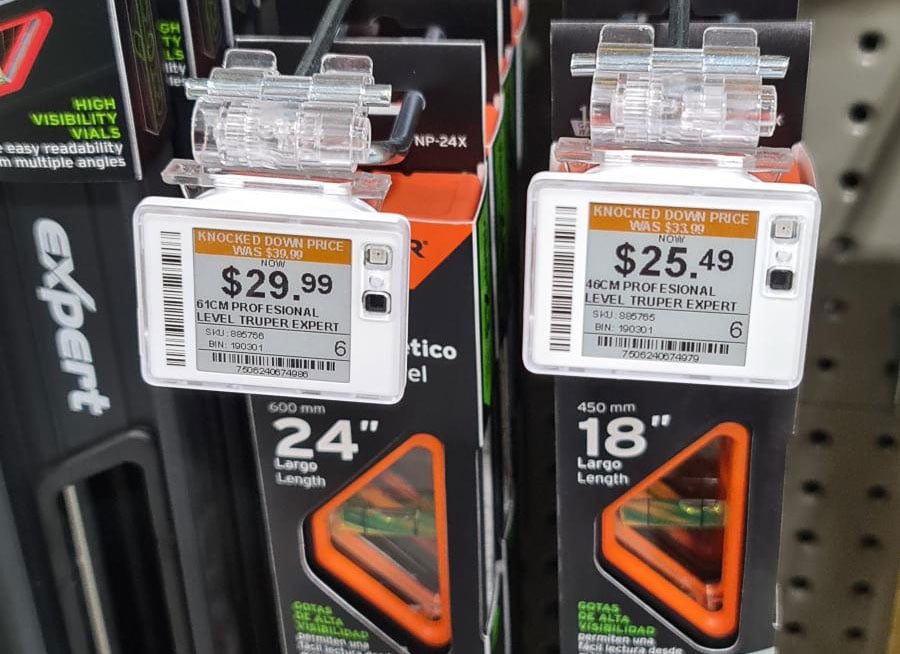 New technology for cutting-edge retail
Having already installed electronic shelf labels in four of their stores, the team at Mitre 10 acknowledged the advantages of the in-store automation and communication solution based on electronic shelf labels.

Among them are features such as automated ESL geolocation technology which effortlessly guides customers to their desired products, making their shopping journey a breeze; real-time stock levels that keep customers informed about product availability right on the shelf, ensuring they always get what they want; and also, replenishment to light, which streamlines operations and restocking with LED-driven guidance, ensuring shelves are always ready for shoppers.

"NZESL and Pricer came to the party with a quick turnaround to deliver for this new store. NZESL has also worked with us to implement a live store map enabling our customers to easily find over 40,000 products in-store via the linkage of the labels to the map. Not only do we now have labels matching our brand identity, but these new labels have a longer shelf life making it an even more sound investment. We look forward to working further with NZESL and Pricer to bring even more innovation to our stores," says Cam Caithness.

"Today marks another milestone in our collaborative journey with Mitre 10 New Zealand. Four-color ESLs allowed us to deliver orange graphics, which were fundamental to Mitre 10 Mega Silverdale brand identity. Our product's transformation is a testament to our mutual understanding, delivering precisely what they require," says Gavin Snowsill, co-owner of NZESL.

Co-owner Phil Burrett adds:
"To be able to work with a client and team that has the vision to think about what they can achieve by embracing our new Pricer ESL technology now and looking to the future has been incredibly beneficial and rewarding for all the teams involved."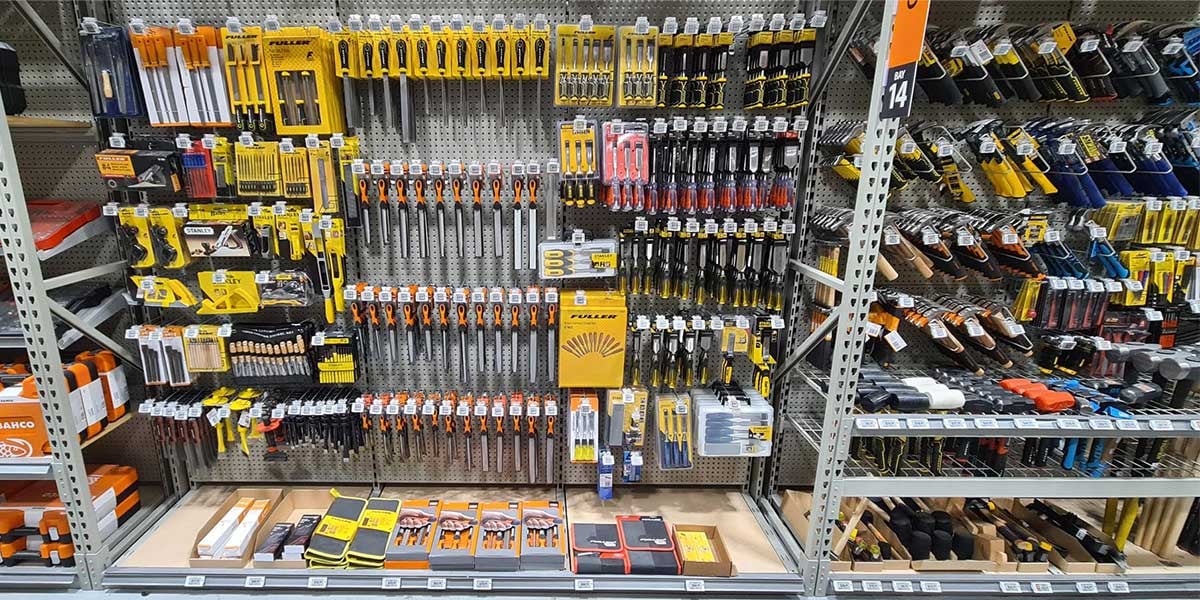 Challenges:
Align the ESL-based solution with Mitre 10's brand identity.
Solution:
Implementation of four-color electronic shelf labels that not only provided pricing information but also integrated Mitre 10's branding elements.
Results:
The synergy between the labels and Mitre 10's brand identity is exemplified by their capability to showcase the distinctive orange, a mark of exclusive brand consistency.

Automated geolocation of these labels serves as a seamless navigation tool for store customers, ensuring they effortlessly reach their desired products. Real-time inventory updates empower shoppers with instant access to shelf availability information.
Furthermore, the labels' flashing functionality is a valuable support for store employees when replenishing items, resulting in the streamlined orchestration of in-store operations.

This strategic implementation not only amplifies store efficiency and operational excellence but also the preservation of the retailer's unique brand.