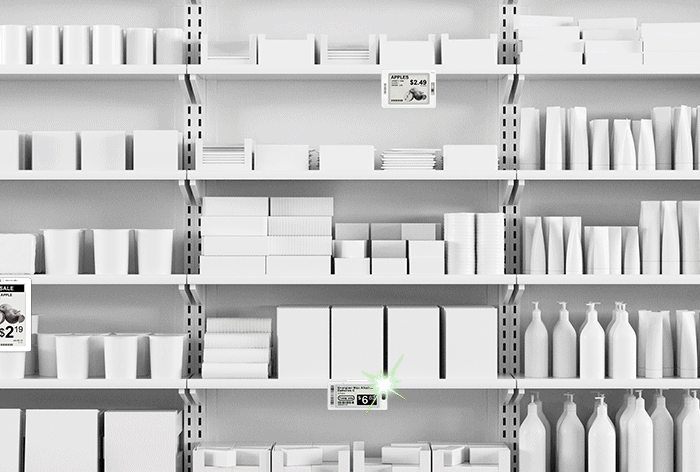 Dynamic Product Positioning
Pricer's dynamic product positioning lets your customers and store associates quickly locate any product in the store on a map. Best of all, unlike any other solution on the market, the products are positioned automatically!
True dynamic product positioning in your stores
Traditional, manually positioned geolocation solutions not only consume a lot of precious store associate hours to maintain, but they also tend to fail in practice since in real-life stores, products change locations often without getting assigned a new manual position. This is the reason why you rarely see true, article-level geolocation services in stores. But the world is changing, and in this case, we are the reason why.
With the revolutionary Pricer dynamic product positioning, you will be able to geolocate any individual product automatically. If you move the product and its ESL to another aisle, the system will automatically recognize it and calculate its new position. Likewise, if you move a product to another aisle and use a different ESL, your Pricer system will keep track of it, no manual intervention needed.
So why not call it automatic product positioning? Well, to stress that it is dynamic and works over time in real-life stores.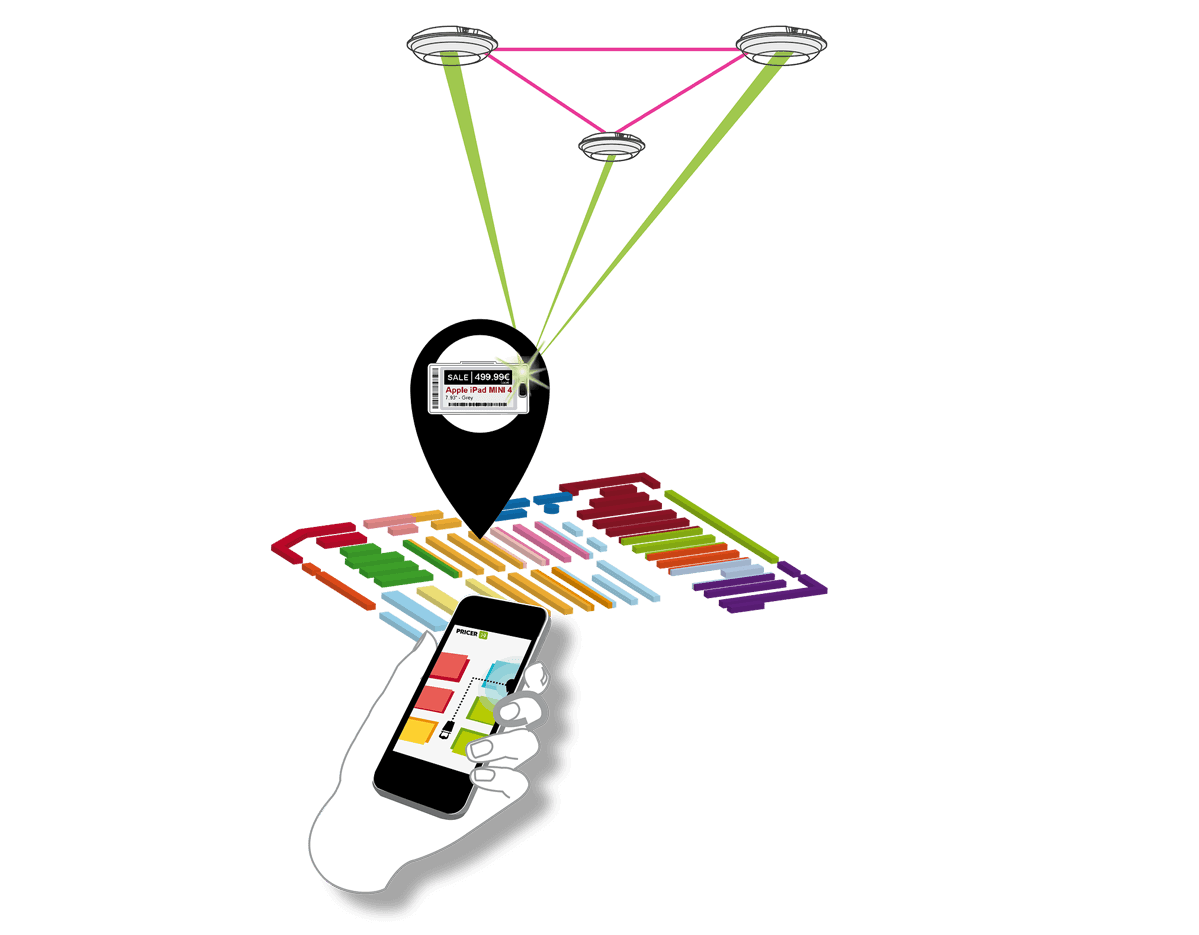 It is like magic! When a product is moved to another shelf, the system automatically recognizes it and calculates its new geo-position. In other words: no need to manually assign a new location or keep track of changes.
Major features
Automatic in-store geolocation
Automatic in-store geolocation of Pricer ESLs allows your customers (and store associates) to locate any product on a map quickly.
Robust and scalable
Robust and scalable technology, deployed and proven in some of the largest hypermarkets in the world. Regardless of whether your stores carry 1000 items or 100,000 items, it will do the job.
Geofencing capability
Location-based activity capabilities (geofencing), enabling, e.g. targeted promotional activities when the shopper gets in proximity to a certain product.
Pathfinder capabilities
Pathfinder capabilities, e.g., guiding shoppers in real time along the shortest route to the product(s).
API support
API support for integration of in-store map and product positions, e.g., in your customer loyalty app or store associate app.
All Pricer ESL models support dynamic product positioning
All Pricer ESL models support dynamic product positioning. Just pick and choose models as you like.