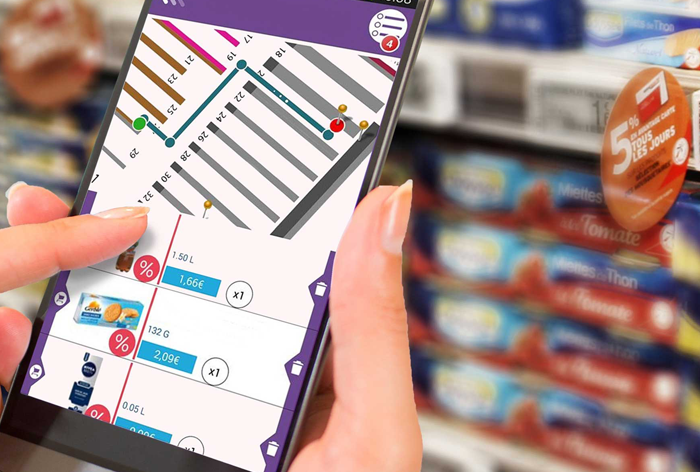 Find Product
We're enabling dynamic positioning of products through our advanced optical wireless system and dedicated touch apps.
The challenge
In a large store, such as a hypermarket or DIY store, finding a product is not always easy. Layouts differ between stores, chains and countries, and shoppers find themselves at the mercy of finding a staff member who is available to help them. Of course, there is also the risk that they simply give up and walk out if they cannot find the product. Various attempts have been made to resolve this over the years.
Challenges
1
Static, high-level category maps on trolleys, walls and the entrance. This is often implemented on too high a level, and it is often unclear to the shopper which category a product falls into
2
Detailed, manually created searchable maps, which are very difficult—if not impossible—to keep up to date
3
More staff, which quickly becomes too costly
Dynamic Geo-Positioning of Products With Optical Wireless Technology
The Solution
Pricer offers an automated solution to this problem. By dynamically positioning each and every label, the system knows exactly where all products are on a map. These positions can then be searched using the Pricer Quick Search tool, which is available at a kiosk and as a mobile web search. Typically, a few search kiosks are placed throughout the store, allowing shoppers to conveniently search for products. Links to the mobile Quick Search can be provided with a simple QR code, enabling anyone with a smartphone to use the search.
Video: Dynamic Geo-Positioning of Products
By dynamically positioning each electronic shelf label, the position of all products can be placed on a store map. The dynamic positioning is fully automatic. Find out how consumers can find products quickly and conveniently.