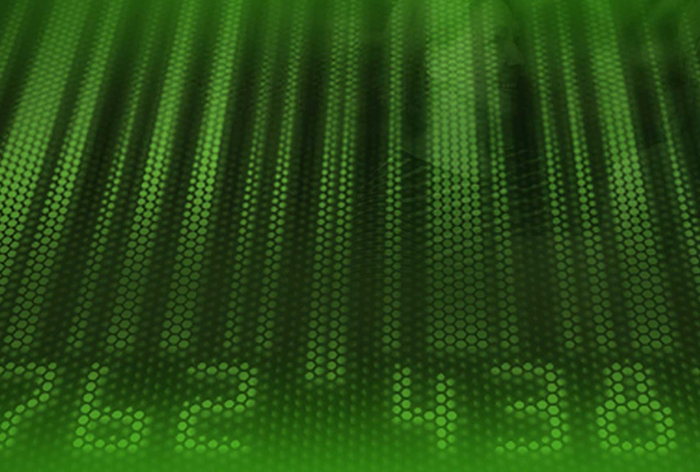 Optical Wireless Network
Pricer is using a game-changing, future-proof optical wireless technology. The best-kept secret to our success!
Optical wireless communications
The Pricer optical wireless communication (OWC) enables wireless connectivity using a near infrared band. With its powerful features such as high bandwidth, low cost and operation in an unregulated spectrum, OWC is a very powerful wireless technology. Being the robust, scalable and powerful technology it is, the commercial use of OWC has been limited to military operations in the past. But in the demanding space of retail, nothing could be more fitting than optical communications.
It does not require line-of-sight, and it can handle any type of other light situation (room lit by sunlight, moonlight, LEDs and other light sources), and perform outstandingly in any environment. There is no overlap with commonly used wireless devices that use other ranges of the electromagnetic spectrum, including radio waves, microwaves, visible light, and ultraviolet light.
As retailers digitally transform their businesses, several technologies are forming the new fabric of store infrastructure, connecting products, assets, people, and processes (instrumentation). These IoT, mobile, cloud, social and data/analytics technologies speed and automate operational decision making and improve customer engagement. Optical wireless communications, one of the technologies that provide the connective fiber of this infrastructure, is enabling a new era in product positioning, driving improvements in both employee efficiency and consumer engagement. Specific benefits identified by retailers using optical wireless technology include the following:
Accurate information
Our optical wireless platform improves the accuracy and reliability of product position information because trilateration improves location accuracy.
Responsiveness
This includes accurate product positioning that is constantly updated and presented in real time as a result of fast bidirectional (two-way) communications and trilateration. This capability enables a variety of apps accessible to employees and/or customers. Consumer apps that leverage product location can guide consumers to specific product locations.
Operational execution excellence
With this capability, the speed of execution at the shelf improves, with significant improvement in operational performance metrics. Retailers can update up to 90,000 product labels in an hour. Retailers improve management and compliance for internal (reset and promotional) and external (planogram, price and fixture) product execution purposes.
Customer/associate interaction
With this capability, the shelf becomes fully responsive to specific consumer needs when ESL lights are turned on to identify product location. The store further supports efficient click-and-collect capabilities for product fulfillment processes such as pick-list sequencing, task management, and picking.
Connecting digital and physical shopping journeys
With this capability, retailers can offer social sharing at the shelf edge by leveraging the use of NFC tags or QR codes to redirect shoppers to online content such as Facebook pages, branded websites, or video demonstrations. In addition, retailers can offer targeted benefits and discounts to shoppers who provide and share their opinions while they are in the store.
Optical communication and radio communication have a lot in common (both are electromagnetic radiation), but there are some critical physical differences.
Read all about the difference between Optical & Radio communication here.