Wist Last & Buss is the Nordic region's largest private retailer of Volvo trucks and buses. The company has 18 facilities in Sweden and over 350 employees. In addition to selling trucks and buses, the company also has stores where customers can buy accessories and smart items that make life easier out on the road. The shelves are stocked with hundreds of products, ranging from spare parts to mugs and outdoor products.
"We have extensive experience with life on the road and we know what it takes to make things easier. That's why we're keen to offer our customers selected products in different categories," says Bengt Lundberg of Wist Last & Buss. "The store is also a great way for us to keep in touch with our customers and hear what's important to them."
Resource-intensive
The store in Skellefteå is 100 sqm, with over 400 items on the shelves. This means the staff has had to spend a great deal of time tagging prices and updating products on the shelves.
"We've had Excel spreadsheets for managing the price tagging and then we've had to spend a lot of time cutting and pasting. When prices change, there's even more work, often on short notice," says Bengt Lundberg.
Facilitating inventory and sales
Why did Wist Last & Buss opt to digitalize their shelves? With Electronic Shelf Labels (ESL), the company can make sure the right product is in the right place at the right price. This also makes things easier when stores take inventory or promote certain products in campaigns.
"Our success is based on how we treat our customers, and by introducing a solution with electronic shelf labels, we can streamline our operations and free up more time for customer interactions," says Christer Forsgren of Wist Last & Buss. "The ESL solution makes work easier for our employees and creates a professional impression for our customers."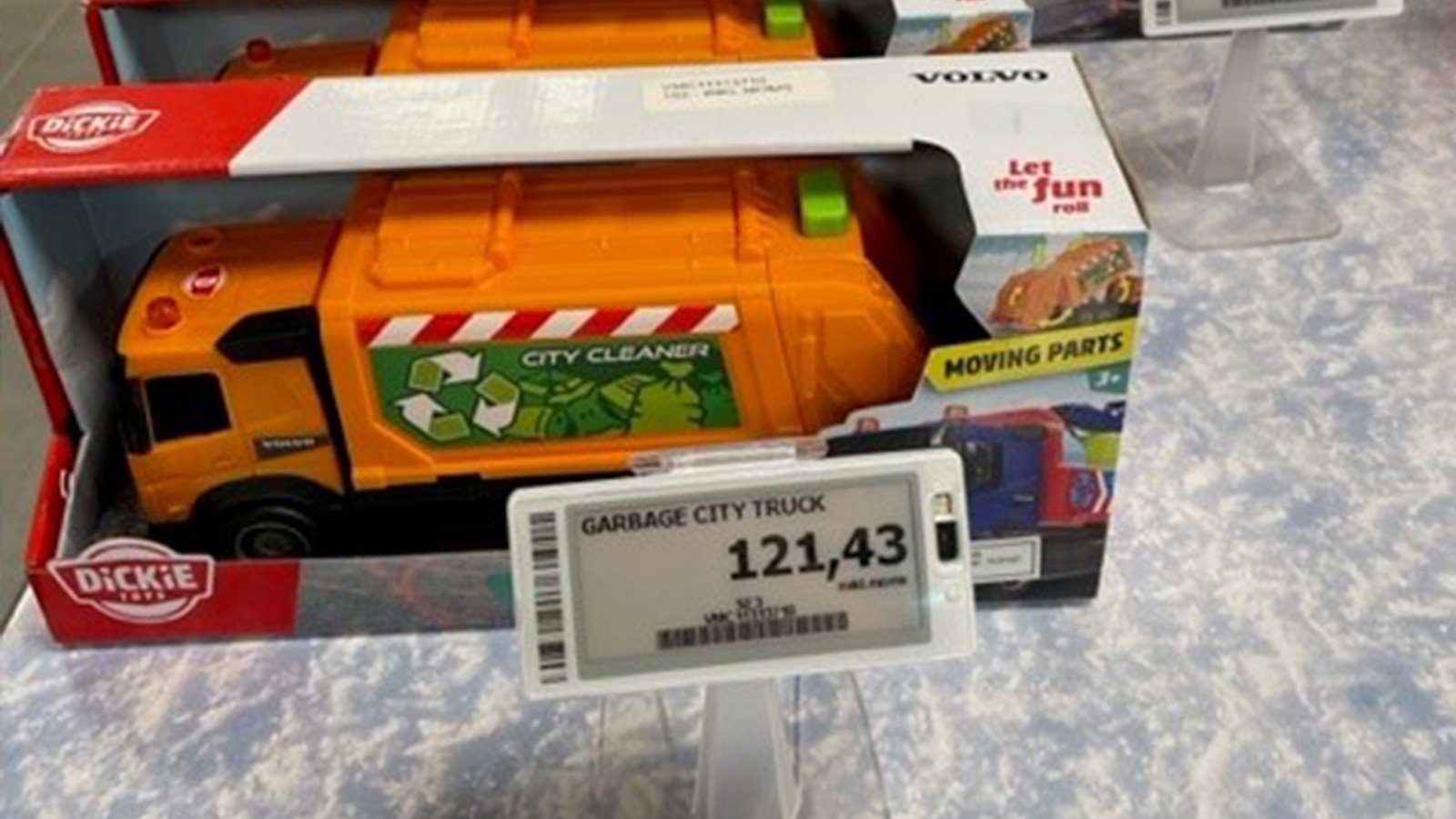 It's about trust
Prices can often change on short notice and avoiding incorrect prices on the shelf is important for cultivating customers' trust in Wist Last & Buss. It is also valuable for campaigns from both the company and the manufacturer to be thoroughly visible, for example with flashing lights for items on sale.
"We don't want a situation where a customer sees one price on the box, another on the shelf, and a third at checkout," says Christer Forsgren. "I've been running gas stations for thirty years, and I know how important it is for trust that the price is consistent everywhere. With this solution, we have the right price and we can help our customers take notice of campaigns."
More on the way
The response to the installation in the Skellefteå store has been very positive. The company is now considering rolling out the same solution in the rest of the stores around Sweden.
"Customers and employees alike have responded positively to the new solution and by rolling it out in more of our stores in the country, we can create uniformity, which makes things easier internally and strengthens our brand externally, through having the same customer experience," says Christer Forsgren.
Generating interest
The solution has also generated reactions outside of the company. As the Nordic region's largest private retailer of trucks and buses from Volvo, Wist Last & Buss has a close relationship with Volvo. The manufacturer has shown significant interest in the solution and sees potential synergies with Volvo Global Dealer System, GDS.
"They appreciate that we've dared to try something new and they're following our installations with interest. They understand that this is something that could be of interest to more people in the future linked to GDS and they appreciate that we're at the forefront," says Christer Forsgren.
A ripple effect
In addition to installations in more Swedish stores, Wist Last & Buss is also exploring the possibility of installing the solution in the company's Norwegian stores. From the company's side, it also wouldn't be surprising if the solution caught on with more people in the industry.
"We're noticing that there's curiosity, and we're confident this is going to spread," says Christer Forsgren. "Our successes are very much based on the fact that we've put customers in focus and dared to think new, and this is an important step for us from that perspective."
Challenge
Time-consuming manual handling of prices on shelves, with the risk of mislabeling.
Solution
Electronic shelf labels from Pricer in the Skellefteå store. Soon to be rolled out in more stores.
Result
Employees save time and customers see the correct prices. Streamlines collaboration with producers like Volvo and creates uniformity at every step.


Customer: Wist Last & Buss
Country: Sweden
Industry: Transport