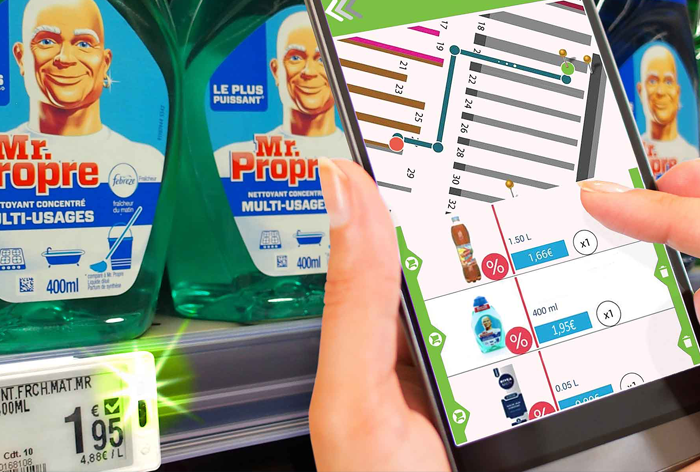 Pricer Quick Search
Ever walked into a store and asked yourself: "Where do I find the item I am looking for?" You most certainly have, and you can make sure that your customers are asking the same question every day.
Through its unique capability to automatically locate the position of the digital price tags using the existing infrastructure in the store, a Pricer system (Quick Search) can provide an answer to this question. The solution automatically updates the product positions daily, and giving the customer the exact position of a product they are searching for in the store enhances their shopping experience and increases their satisfaction.
The Pricer Quick Search functionality is available via different channels. A popular and off-the-shelf choice is a digital kiosk with a user-friendly interface that can be placed in a strategic location in the store.
By using this digital kiosk in a store, a customer can easily search for an item on the screen, which will then show a map of the store and where the item is located. By simply scanning a QR code on the screen, the customer can transfer the Quick Search to a mobile device and continue their search while walking the store. The graphical look-and-feel of the interface is configurable in order to adhere to the graphical profile of the store and brand.
Are you running a company with existing digital channels where you interact with your customers? Would you like to include the Pricer Quick Search functionality in your existing website or app? No problem! Pricer offers several ways of integrating Quick Search into your existing IT landscape to keep the functionality in one place. This option has been utilized by large brands such as Carrefour in their app "Carrefour et moi" to offer the possibility to search for and get the location of items in their large hypermarket in France.