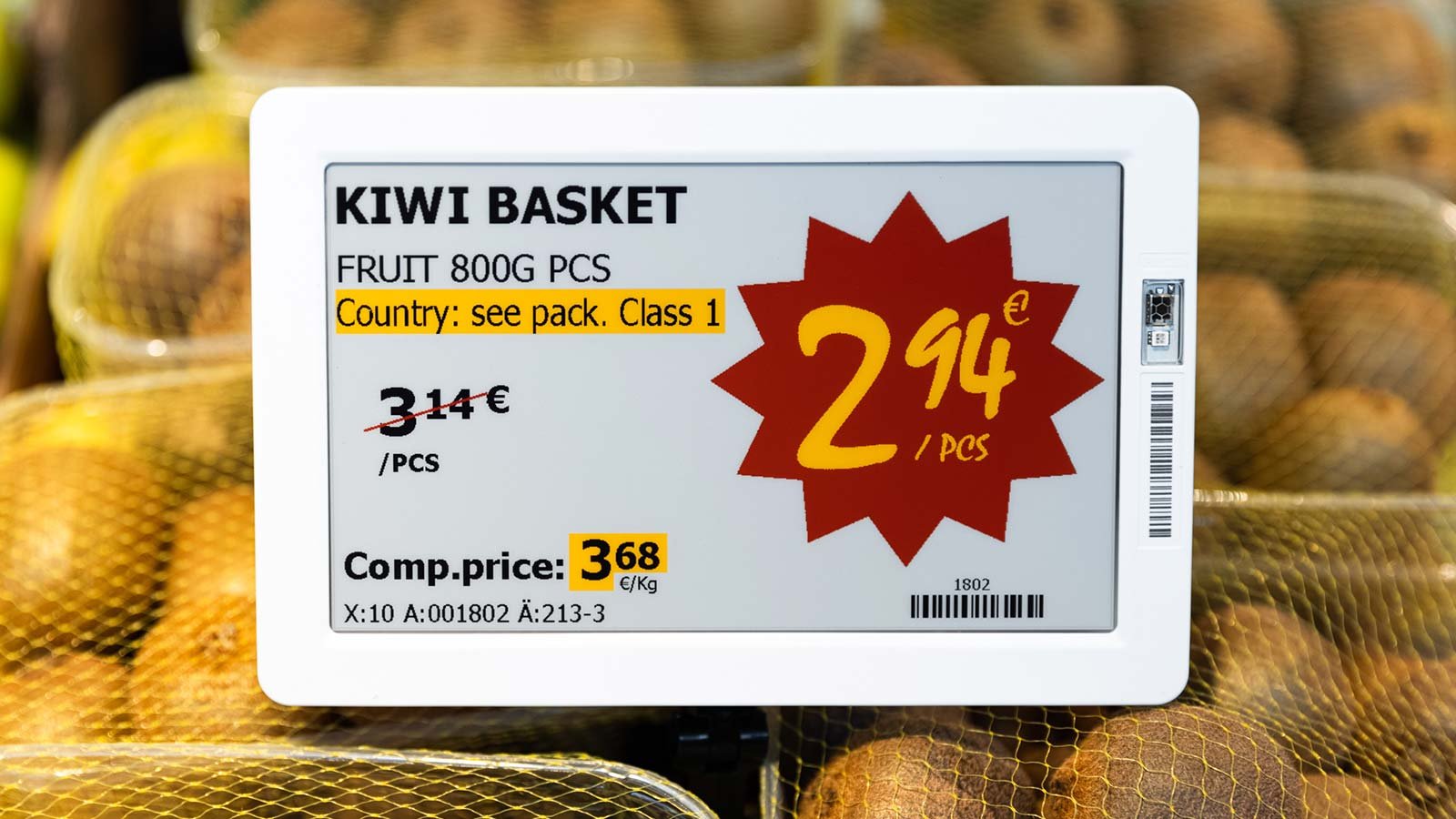 Electronic Displays
SmartTAG HD 300
The biggest electronic display
The new HD 300s superhigh resolution and contrast create great attention to in-store campaigns and messaging.
Special prices and promotions are appreciated by customers. It is a good way to reduce waste and generate extra sales. By using digital displays, it is easy and flexible to do regular promotions that look nice and professional in the store.
The HD 300 is one of the largest displays on the market. It has a higher resolution (131 dpi) than most other ESLs in this size range. If you want the customers who are visiting your store to notice and take action on your promotions the HD300 display is a great choice.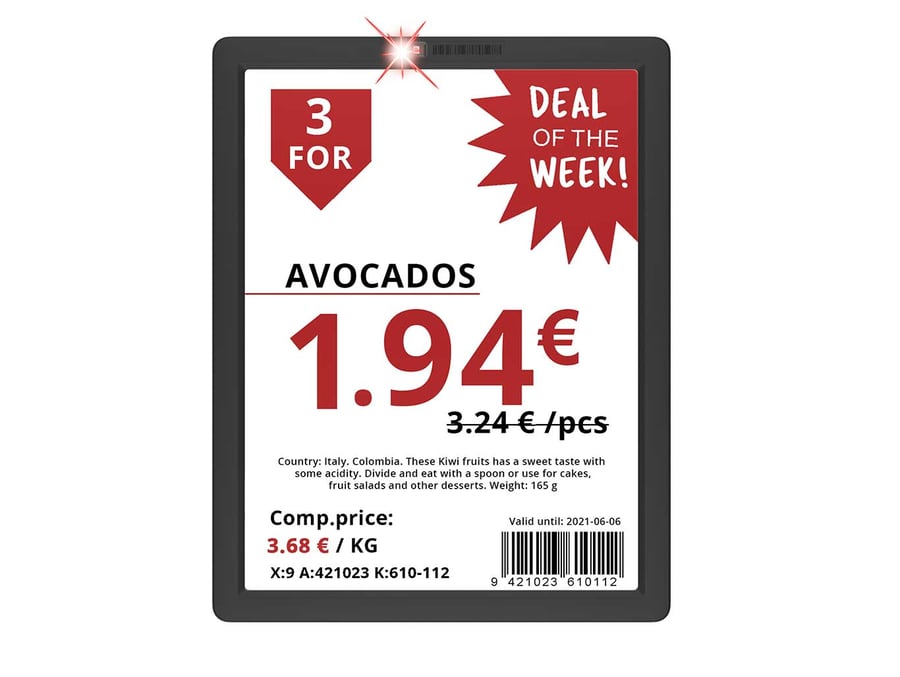 SmartTAG Color
A new level of consumer engagement with 4 colors
The most dramatic, beautiful, and clear e-paper label ever created.
A new generation range of display and electronic shelf label (ESL) designed to engage and communicate using superior-resolution graphics and stunning bright colors. Pricer's unique and scalable infrastructure means longer battery life and greater capacity for changes, updates, and use of flash meaning that these are the most highly functional and longest-lasting displays and ESLs of their type in the industry.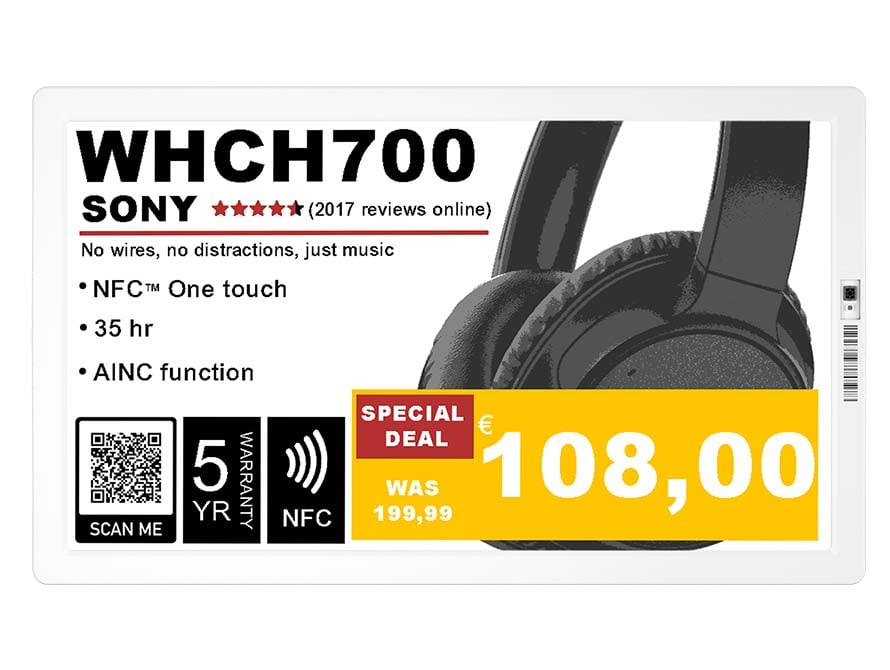 SmartTAG HD 200
Extra Large Graphic Label
Fully graphic, E-ink displays – paper-like

Up to 7 years battery life – easy cassette change out Flash-ready and NFC-enabled

Black & white, red color available – yellow on request

Multiple pages for merchandising and inventory information

Perfect for fruit & veg, electronics and premium products.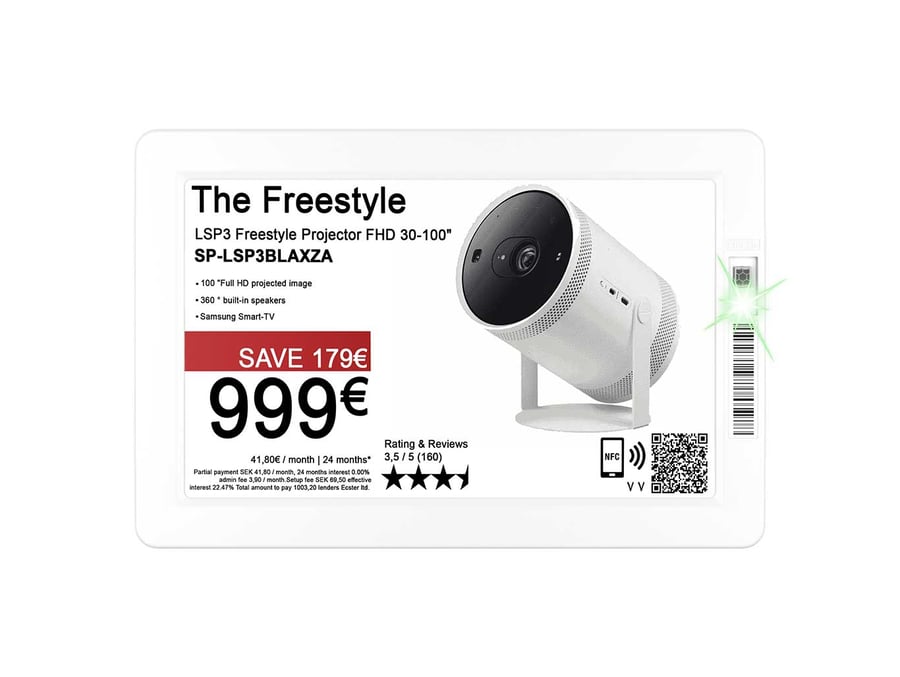 SmartTAG HD 150
The compromise between Large and Extra Large ESL
Fully graphic, E-ink displays – paper-like

Up to 7 years battery life – easy cassette change out

Flash-ready and NFC-enabled

Black & white, red color available – yellow on request

Multiple pages for merchandising and inventory information

Large display – perfect for fruit & veg, electronics and premium products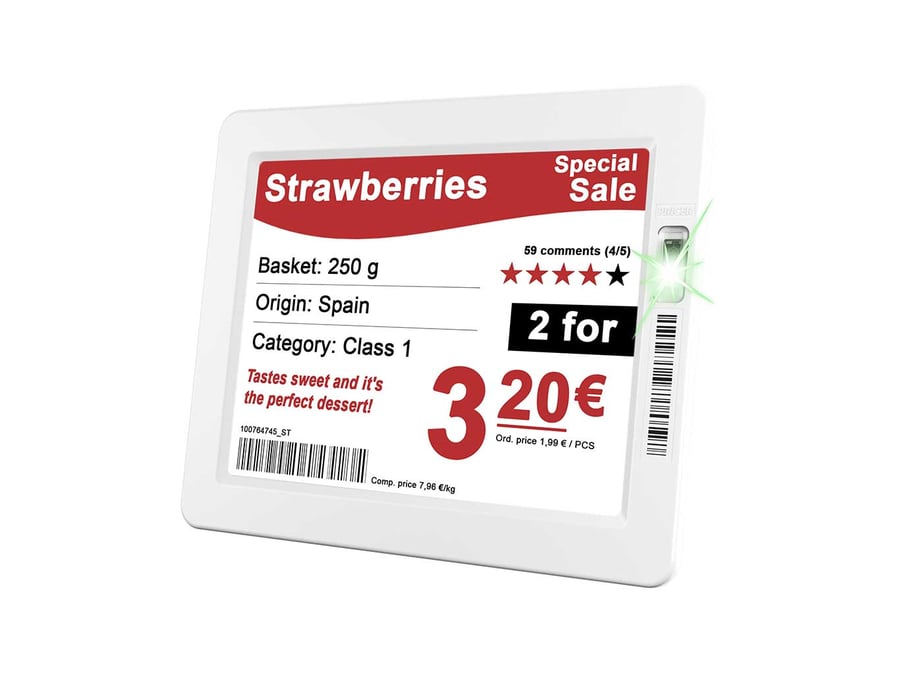 SmartTAG HD 110
Large Graphic Label
Fully graphic, E-ink displays – paper-like

Up to 7 years battery life – easy cassette change out Flash-ready and NFC-enabled

Black & white, red color available – yellow on request

Multiple pages for merchandising and inventory information