***THIS REPORT IS NO LONGER AVAILABLE. BUT YOU CAN CHECK OUT THIS REPORT INSTEAD***
The Gartner report "Top 5 Technology Trends in Retail Merchandising for the 2020s" highlights the transformational technology trends that will shape the future of merchandising. Retail CIOs can use this research to execute changes that align merchandising technology to support the digital business transformation in retail.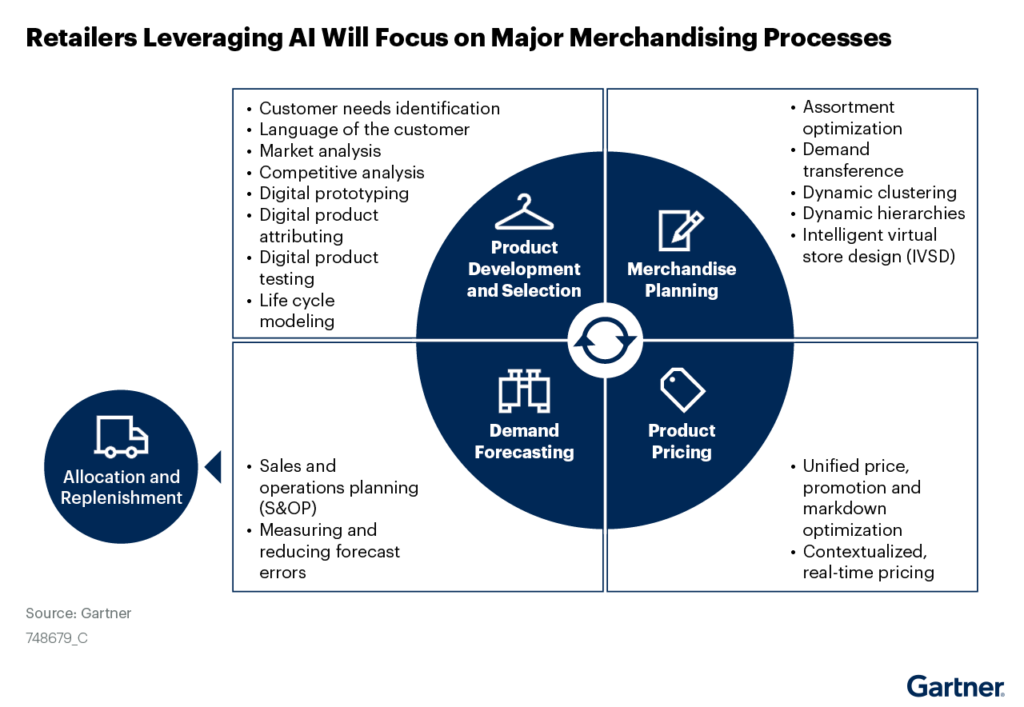 Download the Gartner report and find out more about these opportunities:
- Artificial Intelligence (AI) should be implemented as a foundation for continuous intelligence to automate and augment decision-making processes.
- Embracing an algorithmic retailing approach, including edge computing and mobile applications, increases the accuracy of demand forecasting for more precise assortments to optimize inventory and to deliver well-targeted contextualized pricing offers for better overall profitability.
- Migrating to cloud-based flexible and modular merchandising applications should be considered.
Gartner, Top 5 Technology Trends in Retail Merchandising for the 2020s, Robert Hetu, Refreshed 30 September 2022, Published 30 March 2021. GARTNER is a registered trademark and service mark of Gartner, Inc. and/or its affiliates in the U.S. and internationally and is used herein with permission. All rights reserved.