ALLO, a leading and true multichannel home electronics retailer in Ukraine, is taking the next step within store digitalization. With a cloud-based solution and electronic shelf labels from Pricer, they ensure dynamic pricing with full price control.
After a pilot project which lasted for about two years and where several competing solutions were compared, ALLO, a leading Ukrainian chain of home electronics and mobile devices, has decided to install the cloud-based solution Pricer Plaza and electronic shelf labels from Pricer.
Today there are 12 stores equipped, and the plan is to roll out the system to 50 more stores in the next stage, with a possibility to expand the solution to all ALLO stores in the coming years.
The decision to choose Pricer is based on our need for a fast, reliable, and scalable solution, with a true partner who can offer the best service and a solution that guarantees us to have full control over the price changing process", says Maksym Vedenieiev, CIO, at ALLO.
As a true omnichannel retailer, well represented offline and online, ALLO, who since the start in 1998 has focused on leading-edge innovations, offers the customers a seamless service, no matter which channel they choose to use. The need for price accuracy and consistency is therefore of great importance for this leading retailer whose mission is to reveal the possibilities of digital ecosystems and make complex technologies simple.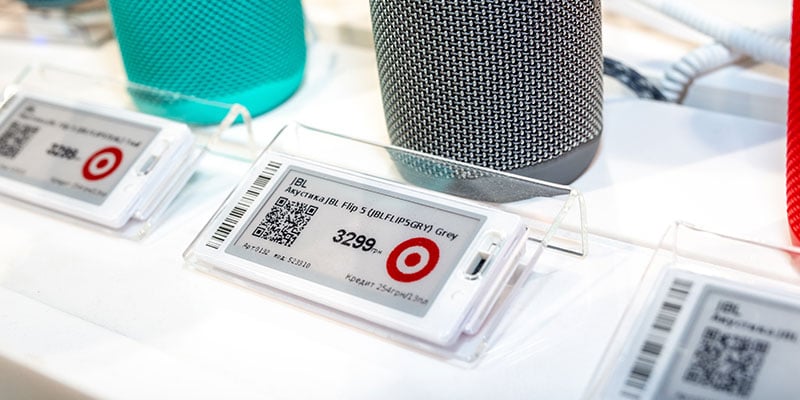 "With more than 5.6 million orders per year, ALLO needs full control of prices on the website and in the physical stores. ALLO was amongst the first retailers in Ukraine to implement dynamic pricing several years ago and wants to stay ahead of the competition, which is why they chose to fully digitalize the store management with a soluion based on electronic shelf labels. The cloud solution makes the management efficient as all stores and sales channels can easily be monitored from a single point", says Alexey Chorniy, CEO and co-owner at Suntown Ukraine, Pricer's partner in the country.
"I am delighted to see that ALLO, who focuses on innovation and cutting-edge solutions, has put their trust in Pricer's cloud-based futureproof technology which is truly reliable in sensitive environments such as home electronics. I am likewise proud of our partner Suntown Ukraine who has built a strong relationship with ALLO. They have put all their efforts to provide the best service in combination with a fast and scalable platform that forms the foundation on which ALLO can develop their store digitalization for many years to come", says David Sebbag, Sales executive, Eastern Europe, Russia & Middle east.
About ALLO
ALLO is a company for those who want to become better, more technological, live comfortably and modernly. The largest retailer of smartphones and gadgets, modern appliances and goods for home and leisure, from cosmetics and tools to clothing and furniture, which is a national marketplace with the delivery of orders to the post office, home, and shops in 140 cities of Ukraine.
About Suntown Ukraine
The company "SUNTOWN-UKRAINE" is a leading company on the Ukrainian market in the segment of players implementing projects using ESL systems, serving the fast-growing smart retail market using Pricer digital solutions for stores.
Through electronic shelf labels and other advanced technologies, SUNTOWN-UKRAINE guarantees its customers unique solutions that increase performance and recognize customer loyalty.