Case Study – Busy Beaver
Grand Opening of First DIY with 100% ESL
Busy Beaver serves bigger & better across their new 55,000 sq. ft. store
Number of Locations: Flagship
Number of Labels: 30,000
Highlights: True Value Affiliate
With over 24 locations across Pennsylvania, Ohio, & West Virginia, Busy Beaver serves as the predominant neighborhood Home Improvement Center. The new store features an array of state-of-the-art technologies. ESL's were chosen to provide greater pricing accuracy by electronically maintaining the price signage.
The Most Technologically Advanced DIY Store in the US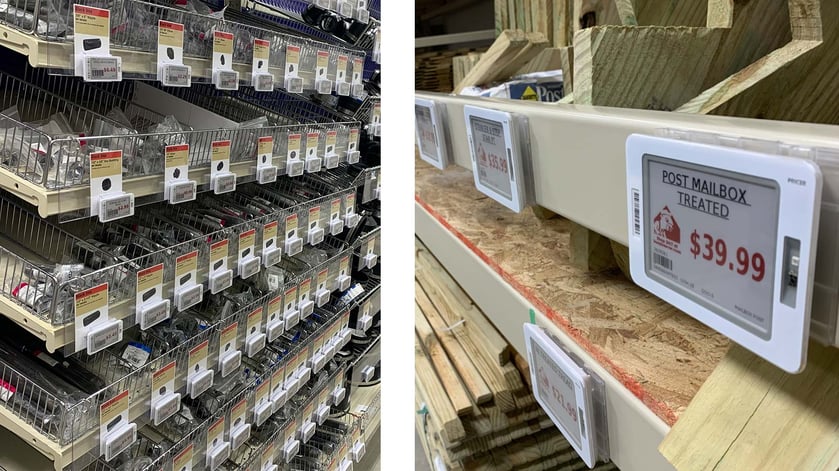 Busy Beaver of Delmont is the 1st home improvement center in the United States to fully use electronic shelf labels across their floor. With Pricer's electronic shelf labels, Busy Beaver can automatically locate objects, flash their position for picking or putback, and provide accurate pricing updates in real-time.
Now, Busy Beaver can help assist store associates, allowing them to spend more time providing their Legendary Customer Service!
When scanning go-backs, the labels flash within seconds, showing me exactly where to place product!"
We're proud of being the first home improvement center in the US to fully deploy ESL across the store."