At EuroShop 2023, the industry got together to discuss the best and most promising technologies for retail. Pricer was there and presented the next generation of in-store innovations, with focus on bringing digital engagement to life at the shelf-edge. The experts at Pricer also took time to distill some of the key themes from this year's fair for those who could not make it.
Automation and personalization
Skills shortages and pressure to drive down costs in the face of inflation made automation a frequent theme this year. Previously there has been a lot of focus on automating check-out, but nowadays the focus is on automating all the store processes as well as connecting automation with personalization. This way retailers can create a more tailored experience for the customer in the store and increase sales.
This trend also connects to predictions from Forrester, who estimates retailers will invest more heavily and strategically in automation this year.

A German supermarket chain shared how they work to enable highly automated shops and a Polish convenience store chain also presented how they are implementing autonomous shopping spaces with self-maintaining stores and invisible payments to create as frictionless shopping experience as possible.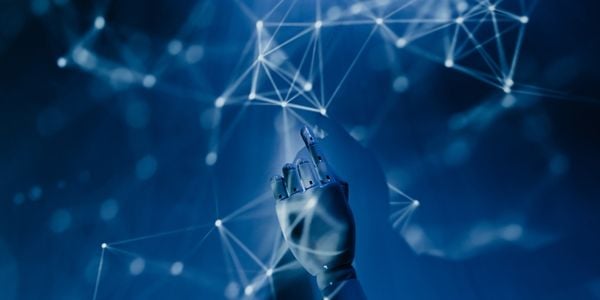 AI now everywhere in the store
For retailers AI is not the future, it is the present. At this year's fair, there were lots of examples of how AI can not only help with self-checkout but also processes like theft prevention or assisted shopping. Together with big data, it is clear AI can make a real difference in store efficiency.

As the AI development is still in its infancy, there was also some focus on integrating different AI solutions across the stores, to enable cross-use and correlations. This will enable retailers to learn more about the customers and distill key metrics.
The level of friction in payments
A lot of the discussions regarding payments at EuroShop focused on how retailers can make it as frictionless as possible using contactless cash payment, RFID-based self-checkouts, or invisible payments. Pretty much everyone agreed that self-service checkouts are the future.

But some argued that total frictionless might not be the right way to go. While current procedures such as weight-based security solutions at the checkout have created significant friction among customers, it might not be wise to abandon checks overall.
They argued that it is about finding the right level of friction, one that is accepted by customers but also protects the store goods. According to some, one way to reach this could be using sensors that allow for stores to do checks while still ensuring a smooth experience for the customer.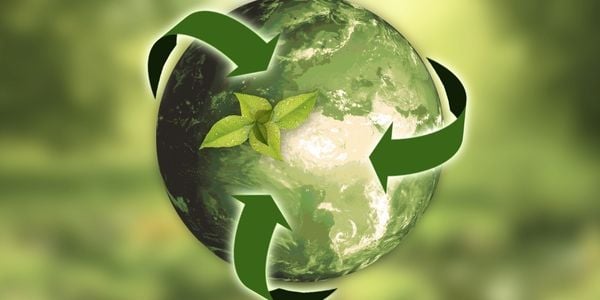 From sustainability to post-covid
At the fair sustainability was also a frequent topic, with some arguing that retailers need to merge digitalization and sustainability, for instance by replacing paper price labels with digital labels connected to smart systems.
Real-time data for physical retail was also discussed with solutions for enabling the kind of data only previously seen in e-commerce, to the physical retailers.

While the pandemic was not a particularly hot topic, there were still some discussions. Some argued that the learnings from the pandemic could be applied going forward to address regular flu outbreaks and similar. Producers of air purification systems argued that solutions in this field could be important going forward to ensure safe stores.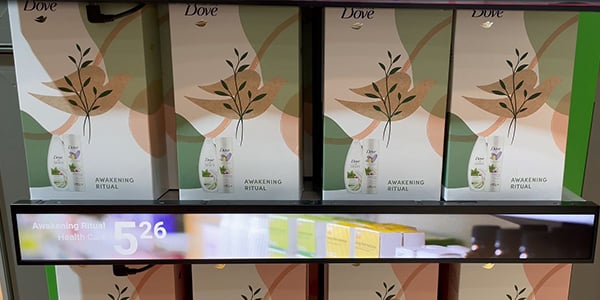 Connecting the signs
With pressure on margins, retailers are looking at additional revenue streams. One such stream is using the store's digital platforms to sell ad space to brands. This also enables retailers to better engage customers across their online and offline journey.

At the fair, the industry could experience Pricer´s digital signage solution and learn how it improves the shopper experience and increases sales, as well as the Pricer color labels that enhances brand communication throughout the store. In connection with this, many visitors asked about Pricer Plaza, the cloud-based management system infrastructure that connects all the digital solutions in the physical store.
In closing
Industry events such as EuroShop serve an important function in inspiring the industry and sharing best practice. While retailers are under great pressure, the solutions presented by Pricer and others at this year's event, showed that the future of retail indeed can be more frictionless.
Published March 6, 2023.