In the spring of 2023, Pricer opened a new production line in Germany. It is a fully automated production line built in collaboration with Zollner, the Electronics Manufacturing experts. The new capacity will bring many benefits to retailers across Europe and elsewhere. Let's take a look at some of the key advantages for the industry.
1. Geopolitical and supply chain redundancy
During COVID it became evident how vulnerable the global supply chains had become. Further, conflict and war have shown how dependencies on specific geographical regions can create additional complications. Therefore, it is important for Pricer to offer redundancy in production, to give retailers the right reliability.
With the new production line in Germany, Pricer complements existing production in Asia and offers retailers a predictable partner in a dynamic world.
2. Shorter lead times
Many progressive retailers across Europe have digitalization on their minds and Pricer is collaborating with leading retailers across the continent. The new production line in Germany enables retailers to speed up their transformation with shorter lead and delivery times for production of critical in-store infrastructure for digitalization.
3. Sustainable
The new production site in Europe is close to many retailers, enabling more sustainable ways of transportation and shorter delivery routes. The fully automated production line also features some state-of-the-art sustainability improvements to the production process, such as new ways to reuse plastic in the processes.
4. Scalability
As demand is rising for in-store automation, some vendors have struggled to fulfill orders. The new production line ensures Pricer can meet demand now and in the future. The fully automated line can also be replicated in other parts of the world, following demand as the industry and markets develop.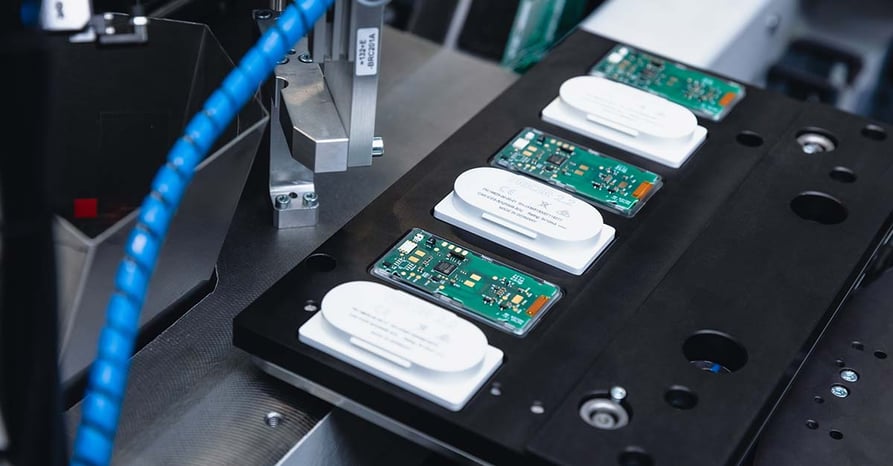 5. Quality control
Pricer has always been known for its high-quality solutions, designed in Sweden. By close collaboration with one of the world's leading Electronics Manufacturing Services companies, Zollner, Pricer ensures that quality is the number one priority also in the future. The new production line is German and Swedish engineering at its best, fully automated and full focus on quality in every detail.

The new production in Germany started in mid-April 2023. It is an important milestone for Pricer as well as for retailers who will have uninterrupted access to industry-leading in-store digitalization solutions, from the heart of Europe to shops everywhere.


Published on June 22, 2023.