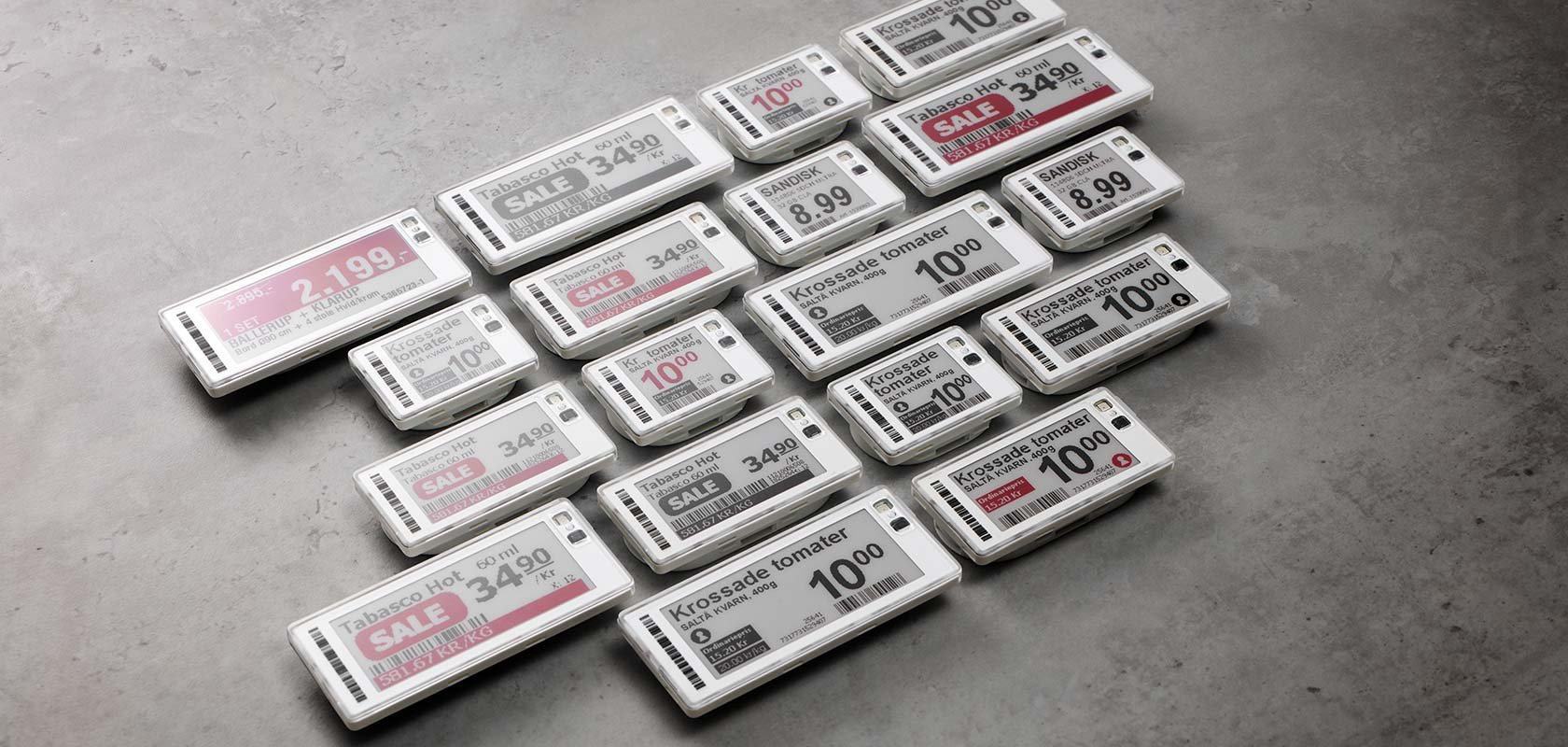 SmartTAG Power & Power+
The most powerful e-paper label ever created.
Next generation electronic shelf label (ESL) specifically designed to support even the most demanding activities in the new era of store floor automation and digitalization. Compatible with SmartTAG rails and optical access points.
Features
Excellent readability
E-paper graphic display for best wide angle readability
Color options
Display color: black, white, red.
Optional features
Open front (optional)
Multicolor
Multi-color and multi-level flash for different use cases (RGB, Flash types: 4)
Battery life
Up to 10 years battery life. (15 years for Power+)
Most sustainable ESL label
50–75% reduction of battery footprint vs equivalent ESLs on the market• Designed for refurbishment at large scale and for highest yield recycling
Digital Shelf Label with Superior Battery Lifetime
Superior energy performance achieving unrivaled battery lifetime, even at heavy usage (35–170% more energy compared to already Best-in-Class SmartTAG).
New innovative integrated flag attachment system

High-speed bi-directional optical wireless communication (over 30,000 price updates per hour)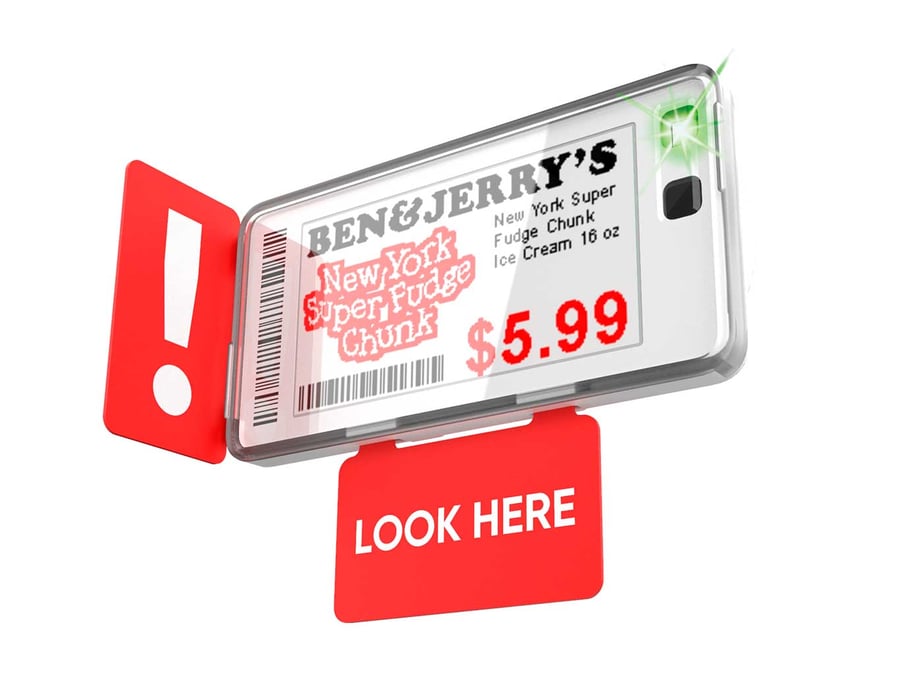 New industry leading LED-flash solution
Sub-second response time

4 flash types, optimized for different types of store activities

7 colors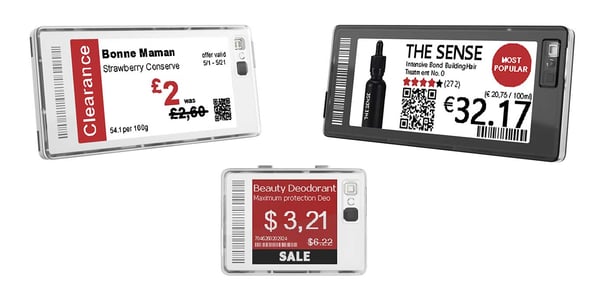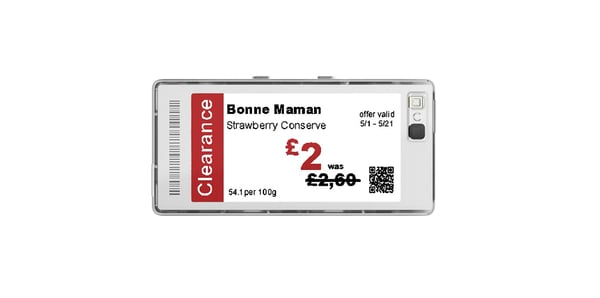 SmartTAG Power (+) Black & White Casing