One of the largest retailers in the Baltics, RIMI (part of ICA Group), has signed an agreement with StrongPoint to supply Electronic Shelf Labels (hereafter ESL) to its stores. Total investment in the pilot project in all three Baltic countries is estimated at 200,000 euros this year.
Like many of the large retailers, RIMI had to invest in a lot of resources to keep up with the pricing of its store items. The staff would spend long hours changing the prices and making sure they are correct and that there are no discrepancies. Staff would also have to make sure promotions are up to date in the store. All this work will become unnecessary having Pricer ESL solution, which will bring to RIMI savings – both in form of time and money.
Rimantas Mažulis, SVP/MD StrongPoint Baltics, states: "It's promising to see the largest retailers moving towards more efficient store operations. Pricer ESL are the future in retail and a part of a digitalised store, more appealing to customers and simpler to manage to staff."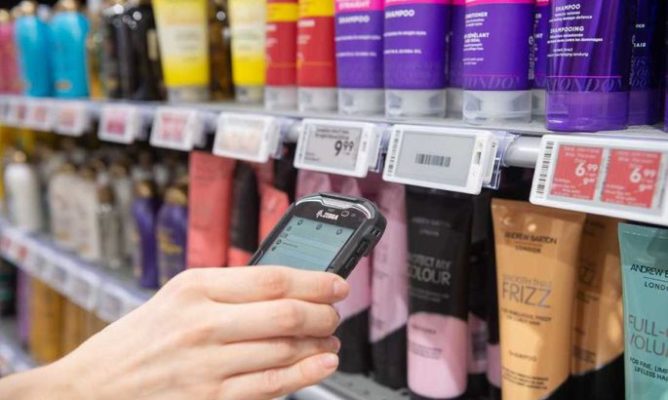 By upgrading processes in the company, electronic shelf labels have been available for over a year at Rimi's Damme cosmetics department. After evaluating the benefits to both store employees and customers, the decision was made to expand the electronic shelf labeling project both in Latvia and in other Baltic countries.
RIMI cooperates with StrongPoint as a supplier also for implementation of self-checkouts. The store departments that will have the ESL installed first are health and beauty and fruit and vegetables. The deliveries of ESL to first 4 stores are planned during the spring.
"Electronic shelf labels are a convenient solution that makes life easier for our employees, saves time and is convenient for customers because they make price tags more visible and deliver price accuracy. This solution is also environmentally friendly, as it does not require to spend paper," explains Rimi Baltic Marketing and Business Development Director Gustav Fernstrom.
For more information, please read the press release issued on February 13th, 2019