Many retailers are struggling to recruit enough store associates to keep store operations and new services running. At the same time, many are battling price hikes in products across the range as well as simultaneously trying to fix a broken supply chain. No wonder there is so much love for electronic shelf labels (ESLs) and if you missed the love fest, don't worry, here we outline some reasons to get excited.
1. Automates your pricing process – freeing staff and increasing competitiveness
For consumers pricing is a matter of trust, the price on the shelf must match the price in the cashier to keep customer satisfaction. That is bad news for all stores with paper labels, as price tag errors typically occur in 5-10 percent of cases. Maybe it is not surprising with this level of error as many retailers need to update hundreds and thousands of price tags every day, depending on store size.
These stores are under increasing pressure to compete with all the stores that have chosen to automate their pricing process. By using electronic shelf labels (ESLs), these stores not only eliminate errors, they also free up staff to work with value-adding tasks such as stocking the shelves or helping customers, rather than changing price labels on the shelf.
2. Syncs your prices in real-time across all platforms
A recent survey from Pricer shows that more than 1 in 4 customers turn away from retailers who have different prices in stores and online. So, retailers need to sync, but how do you sync when online retail requires frequent price adjustments to keep up with competitors? Successful retailers turn to ESLs that sync prices in real-time across all channels, from the online store to the in-store shelf edge.
ESLs not only enable retailers to easily sync prices across all platforms, but it also enables them to continuously adapt pricing during the day, execute timely campaigns as well as using dynamic pricing to reduce food waste across the store.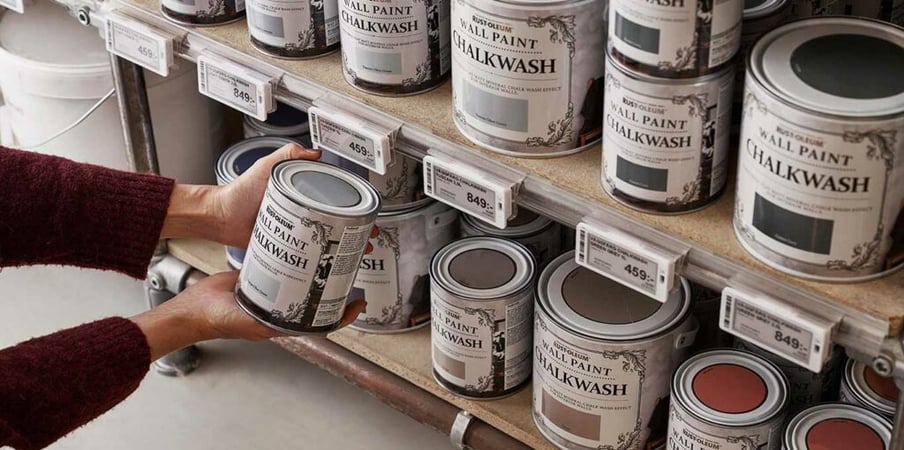 3. Makes your shelf replenishment and inventory work
Shelf replenishment is the single biggest process in stores today, yet many retailers struggle to find enough staff for this cumbersome task. Not only does a typical supermarket need to put up tens of thousands of products on the shelf every day, but it also needs to be done correctly.
No wonders progressive retailers turn to ESLs. Replenishment and inventory processes guided by ESLs and accompanying solutions like mobile store map and shelf flash not only increase the effectiveness, but also reduce errors. Flash all products with suspected low stock levels or just scan the product that needs to be replenished, and everything will be done in a flash.
4. Enables innovative technologies like flash and sensors
ESLs work in symphony with innovative technologies like Instant Flash and Pricer ShelfVision. With Instant Flash an LED on the ESL attracts visual attention guiding both staff and customers to the right products. As you might expect from the name, the flash is instant and thereby both saves frustration and battery time.
Another player in the orchestra is Pricer ShelfVision, a shelf edge AI-enabled sensor that uses its machine vision to detect missing or misplaced products in shelves at all times.
All this innovative technology is enabled by utilizing ESLs to their full potential. And this potential just keeps growing, with new innovative supporting solutions being continuously launched.
5. Scales up popular services like click & collect
Store digitalization has been on many retailers' minds for quite some years. But where do you start? ESLs are at the core of any store digitalization. Not only do they digitalize core store processes such as pricing, replenishment, and inventory, but they also enable increasingly popular services such as click & collect.
During the pandemic, the interest for click & collect services grew rapidly, but data shows that the demand is here to stay. Yet, many stores have inefficient manual processes to manage click & collect services, with staff spending far too much time in the store aisles trying to collect the right products for the customers.
ESLs together with Instant Flash enable store associates to fulfill orders by picking products from the right shelf using sub-one-second visual indication leading them to the right product on a whim. Not only does this reduce the time spent on a typical grocery order significantly, but it also ensures that the customer gets the right product, a key factor for loyalty to the click & collect service.
Published on September 6, 2022