How can grocery, DIY, homewares and large format retailers improve the performance of their stores in order to better manage operational costs and enhance the shopping experience?
Pricer has produced a report focusing on the challenges and possibilities for retailers in the US market. Here are some of the highlights:
Today stores operate in a hybrid retail environment where multiple channels and media overlap in new ways to tempt and serve the customer


Anything less than ruthless operational excellence in predictive analytics, replenishment, the service of online orders and waste management will eat into margins that are already under pressure


Fewer staff in the store looks set to become the norm, so they will need a lot more support from tech and smart data to give retailers a decent return on higher-than-ever wages


Customers' demands will always run ahead of retailers' ability to meet them, but so much more can be done to keep pace


Sales per square foot is a redundant measure of store performance and must give way to a broader set of metrics based on the value of the store operating in this hybrid retail environment


In-store, the shelf edge remains the moment of truth for customers, but now it has to do more


The store has potential that it has yet to unleash, and that depends on multiple technologies being integrated with the service of both staff and customers.
Let's start by talking about why the store needs to perform better
Ever since online retail began to make a real dent in store sales, some seven years ago, opinions have gone from one extreme to the other as to the future of bricks and mortar.
Some suggested the store would disappear entirely, while others talked about a new golden age of physical retail with the store acting as the hub for all other channels to the consumer.
As with all predictions, they are flawed by their inability to see the future and by their often partisan nature which can be seen to be self-serving. Worse, they often attempt a generalisation about all retail when, in fact, while some types of retail have failed to thrive in the era of e-commerce, others have boomed through a continuous process of change and adaptation.
Recent upheavals in global economics, politics and health have almost annihilated any cozy assumptions about what might come next, but the resulting uncertainty has actually clarified many of the arguments over what might actually happen.
The imperative for change is all about the bottom line
Profitability for most retailers in our categories is down which is due to higher costs, such as costs of labor, of goods due to inflation, or Of operations due to compliance with regulation, CSR and waste reduction and operations, and due to lower margins.
And the next biggest challenge? Who will serve these customers?
Fewer staff and higher wages is the new normal in-store. Inflation is driving demand for higher wages while at the same time, employers are having to pay more because of a shortage of recruits.
The shortage of staff is exacerbated by the wide range of tasks they have to undertake, including:
Fulfil orders while the store is closed
Pick in store for online orders
Handle collections and returns of products purchased online (returns from hire and recycling as well)
Manage store events, such as live streaming, treasure hunts etc.
Oversee fixed, mobile and self-checkouts
Staff need new technology, data and processes to help them adapt
People coming into retail today don't want to do these tasks anymore, and this is a major reason why the industry is finding it so hard to recruit and retain.
The answer is to use technology to both improve the performance of the store in ways that will reduce costs as well as give staff more rewarding roles. This is about automating what can be automated, and making manual tasks easier.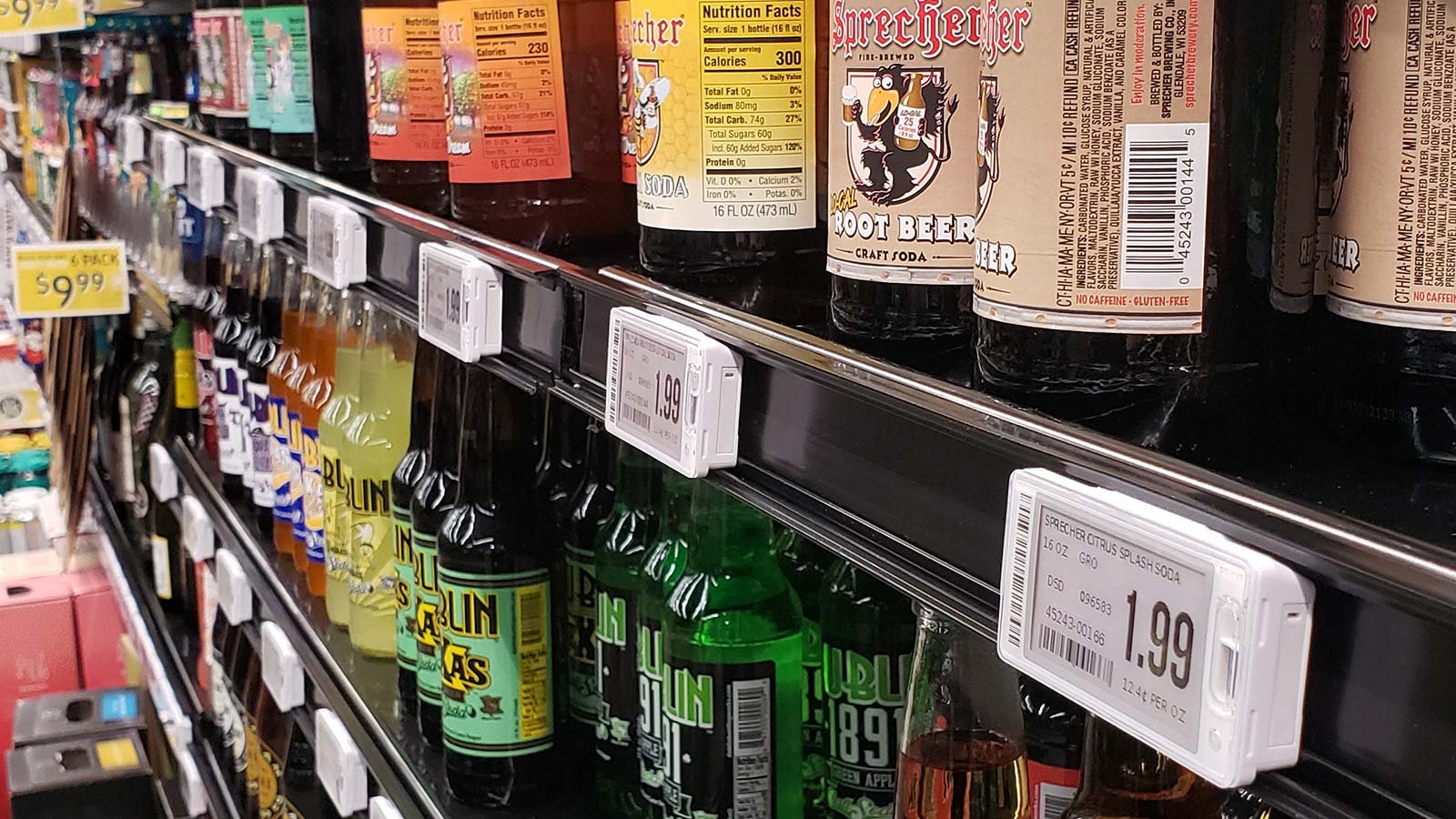 The electronic shelf
The key technology that creates the connection between staff and stock is the electronic shelf label (ESLs), a well-established technology that can change prices, product information and promotion instantly and universally in a matter of seconds, removing at a stroke the many hours normally spent by staff changing paper labels manually, a task to which they can add no value and which can be prone to error.
ESLs are not just about improving store performance for staff but customers as well.
Labels now carry enough information to act as a message board, a recipe book, a health and diet clinic, a lifestyle magazine and a cultural mirror, particularly when they extend into the 'digisphere' using QR codes.
Return on investment
'The Total Economic Impact of Pricer', a commissioned study conducted by Forrester Consulting in November 2022, exploring the cost savings and business benefits of in-store digitalization enabled by Pricer's Electronic shelf label solution, found that Pricer delivers a five-year Return On Investment (ROI) of 277%.
Forrester combined the results into a composite organization that is an omnichannel grocery retail chain with 500 stores. In addition to the ROI, Forrester's research showed that deploying Pricer's solution equates to a Net Present Value (NPV) of 96.02 million dollars. It also found the solution effectively pays for itself in 18 months, highlighting Pricer's ability to quickly deliver value to retail organizations.
The future
A successful store is one that is sensitized to what is happening in the market and with its customers before, during, and after they visit or connect. The shelf is therefore becoming the listening post for these inputs, but one that can then respond instantly to circumstances as well as, one day, individual customer needs.
This is the direction of travel. As costs are present in every channel escalate, retailers will be looking for a higher return in order to justify the investment. And for most, at the very center, the store continues to act as the hub that still defines what is unique and attractive about their brand. Store performance therefore for any retailer that trades mostly through bricks and mortar is about their future as a business.